2022-05-06 09:02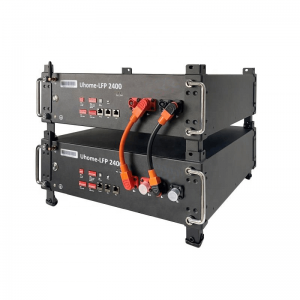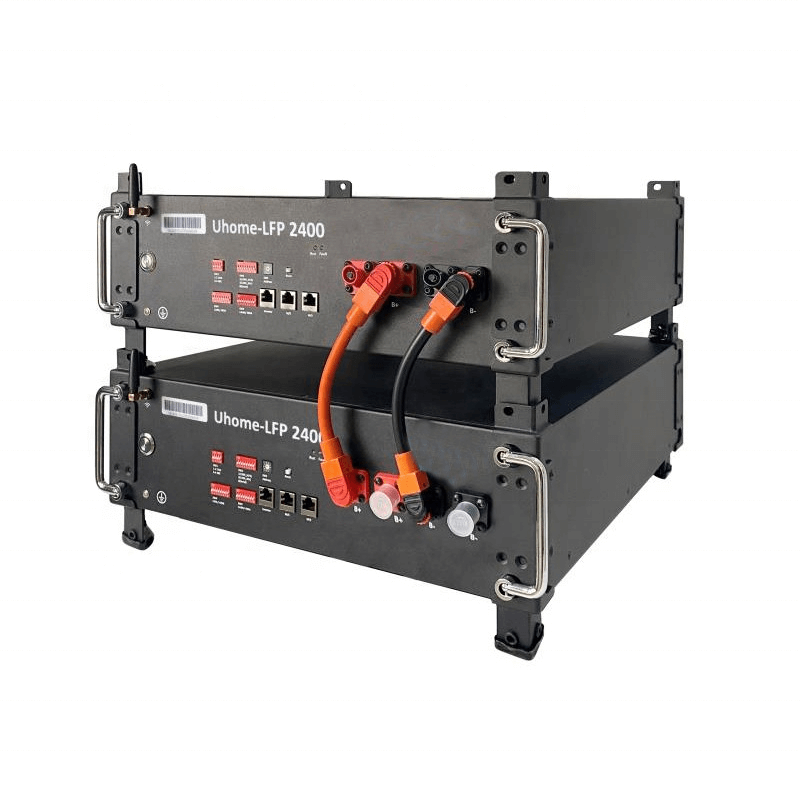 Cins

Enerjiya tevahî (DC)

Enerjiya Bikaranîn (DC)

Normal dis-/hêza şarjê

Hêza herî bilind (tenê derxistinê)

Rêjeya domdar (tenê derxistinê)

Woltî

Bi voltaja normal

Normal niha

Max. Voltaja şarjê

Pîvan

Dimîne (mm)

Max. DOD pêşniyar kirin

Rewşa xebitandinê

Germahiya xebatê

0-45 deg (barkirin) ; -10-- 50 deg (derxistinê)

Rêzeya frekansa WIFI

Şilî

Asta qirêjiyê

Kategoriya voltaja zêde

Cureyê sarbûnê

Materyalê meseleyê

Reng

Lêkirinî

Çêkirina dîwar/Sazkirina erdê

Nirxa IP

Çîna parastinê

Max. Hejmarên paralel an rêze

Libersekînîn

Jiyana dirêj

Agahhesînî

Moda parastinê

Parastina pîl

Zêde-zêde/Zêde-zêde/Korta kurt/Di bin voltajê de/Germahiya zêde

Ewlekarî

Dabeşkirina materyalên xeternak

Neqlîye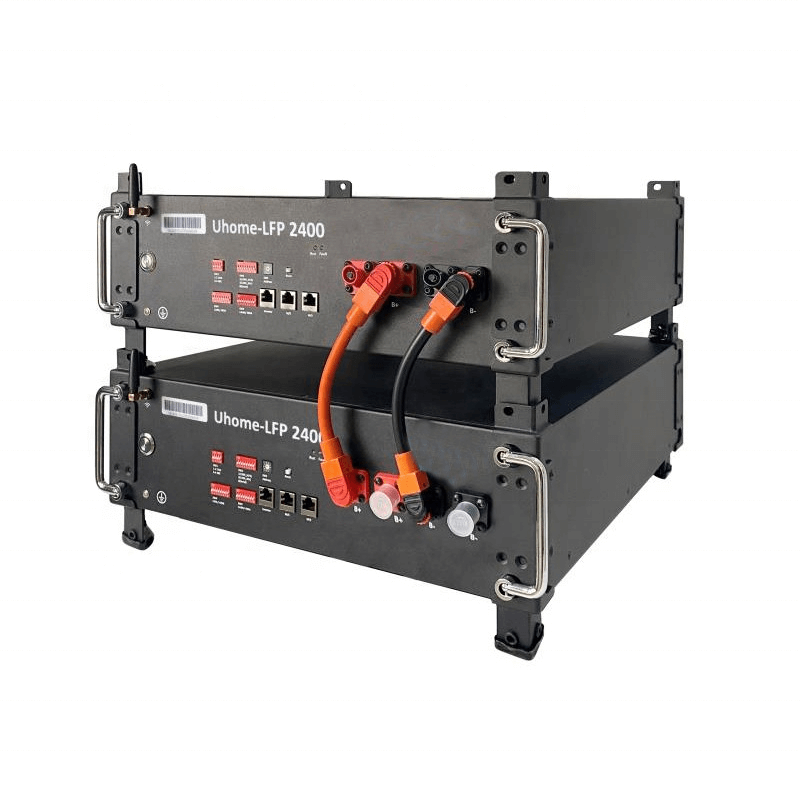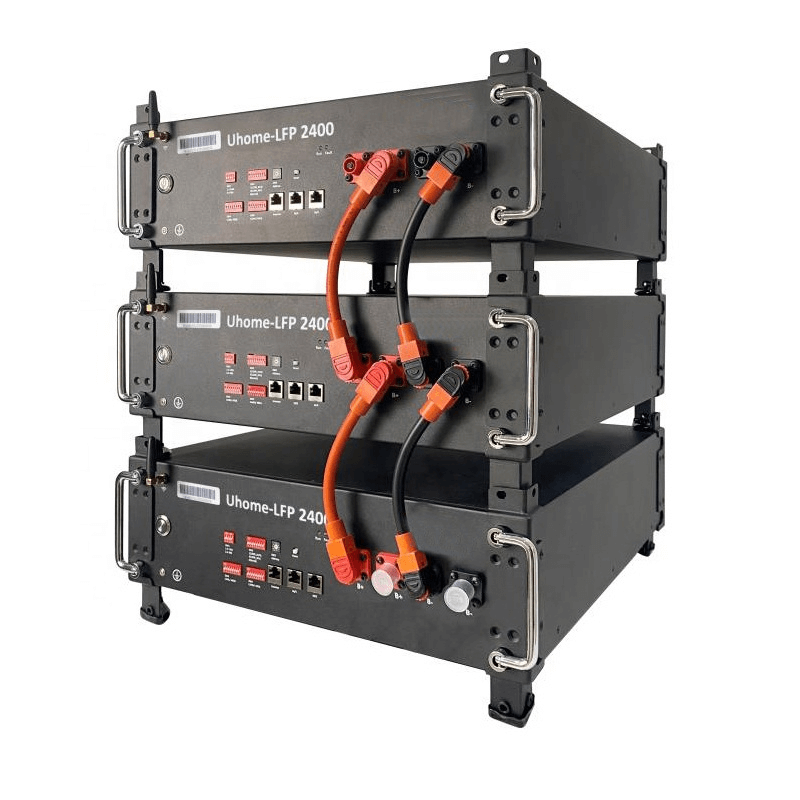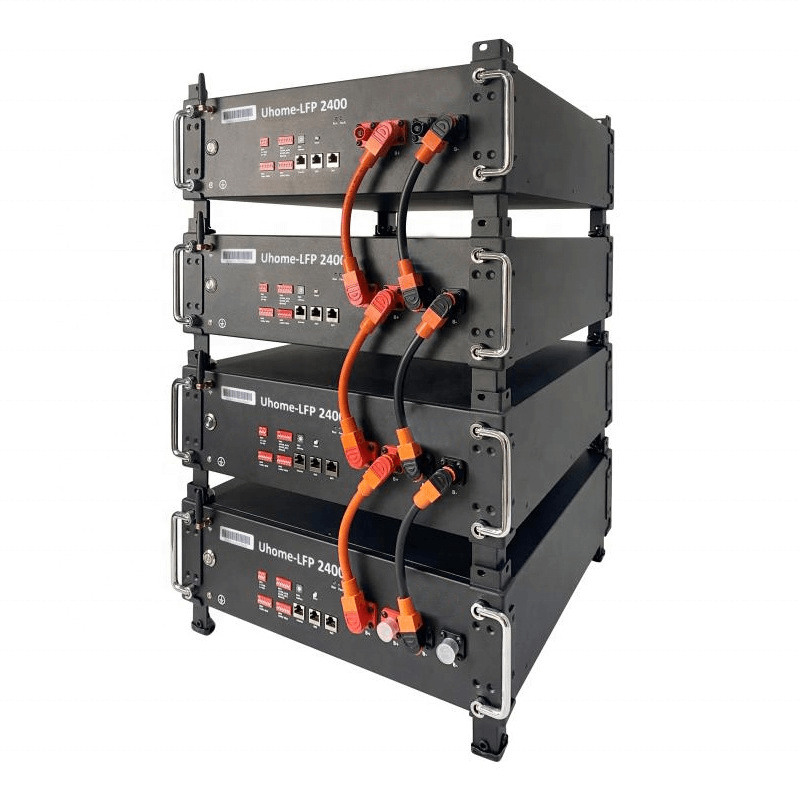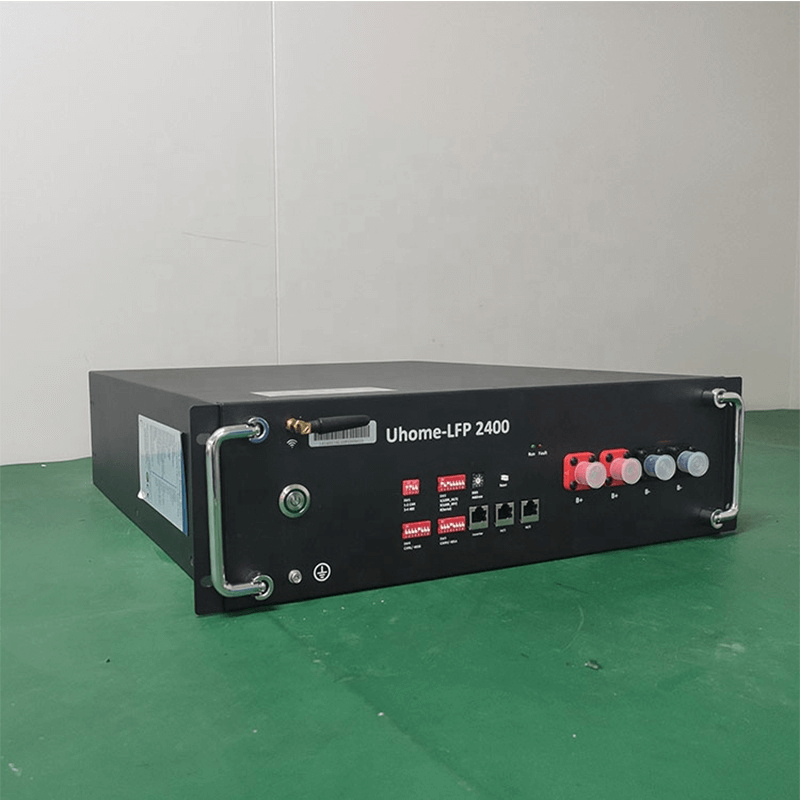 The Uhome Energy Storage battery has following advantages
1. Bi awayekî azad di rêzê an paralel de: heya 8S8P (448V326.4kWh)
2. Enerjiya enerjiya bilind: Enerjiya enerjiyê (barkirin û barkirin)> 97%
3. Bihayê Rêjeya Bilind & Vekişîn: 0.6C Nominal, Max 0.8C
4. Ewlekariya Zêde: Parzûna dual & Parastina nermalava Triple
5. BMS -a Ewledar û pêbawer: Li şûna mosfetê sêwirana pêlêkirinê
6. Jiyana Demdirêj: Hucreyên LFP -ên pêbawer, Jiyana Jiyanê> 6000 çerx
7. Baweriya Bilind: Amûrên sereke (Relay, Fuse) ku ji hêla CE û TUV ve hatine pejirandin
8.Bi Smart: Bi pergala çavdêriya dîjîtal App bi WIFI
9. Sêwirana Xweş & Sazkirina Hêsan in Têkeve & veke
10. Bêtir Bêdeng: Bê fan, bêdengtir û xetereya têkçûna fan kêm bikin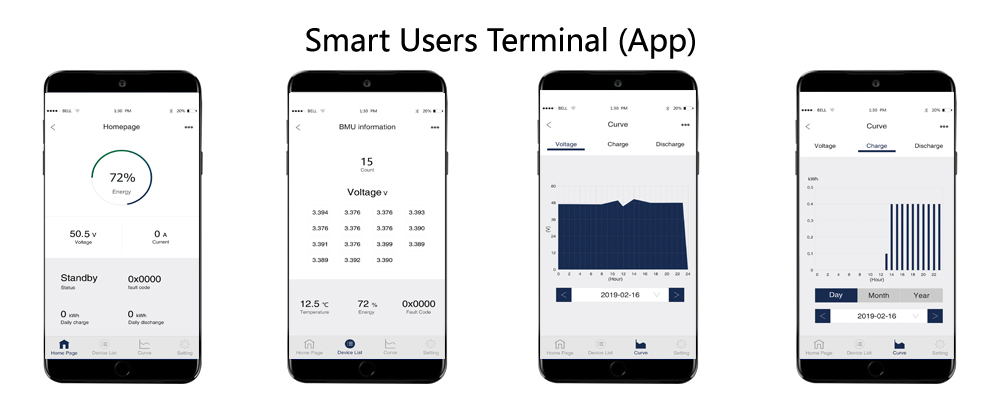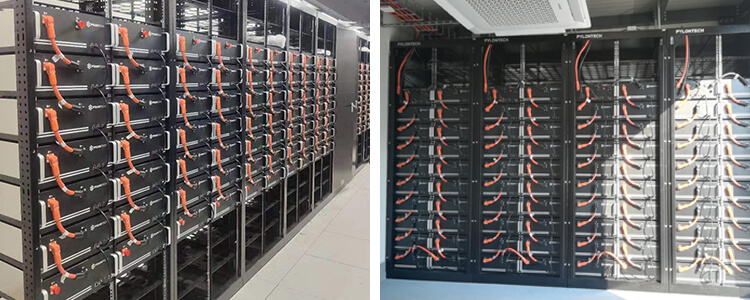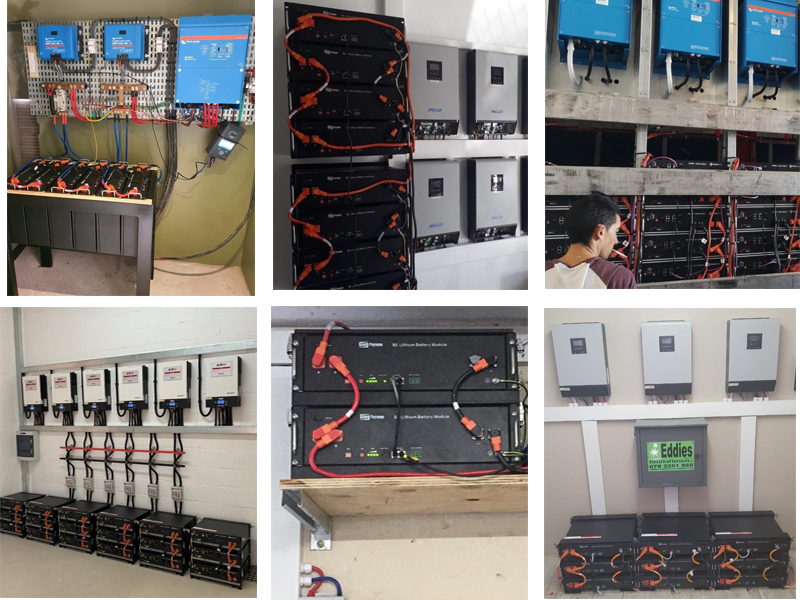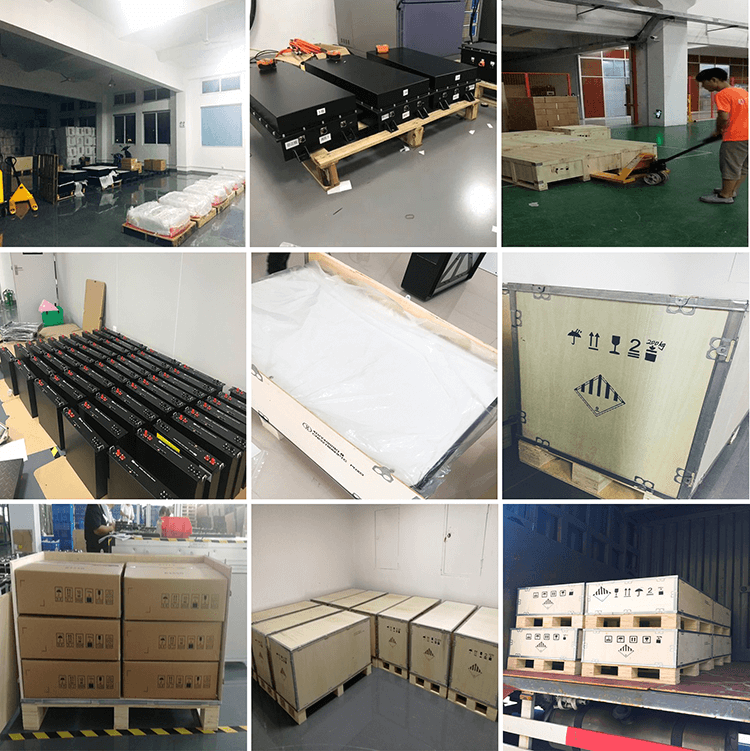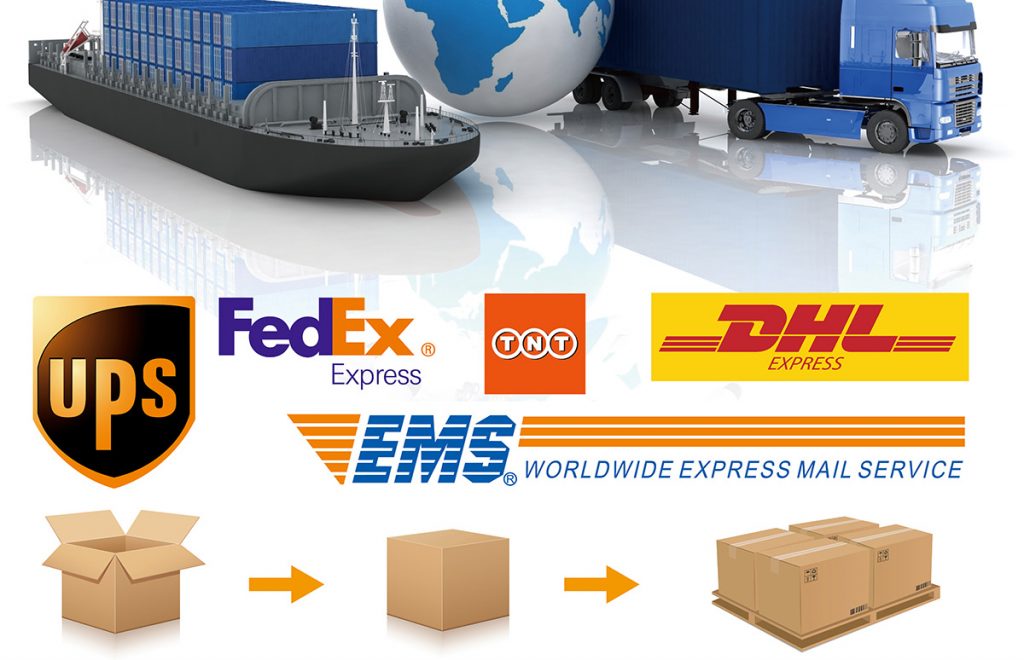 Q1. Ez dikarim ji bo Battery fermanek nimûne bikim?
A: Erê, em ji fermana nimûneyê pêşwazî dikin ku kalîteyê ceribandin û kontrol bikin.
Q2. Abouti li ser dema rêberiyê?
A:Sample needs 15-18 days, mass production time needs 25-30 days.
Q3. Ma ji bo Battery tixûbê MOQ-a we heye?
A: Depends on different models.For the very regular models,the MOQ is LOW.
Q4. Tu çawa bargiraniyê çêdike û çiqas dirêj dike ku ew bigihîje?
A: We usually ship by TNT, UPS, FedEx.... It usually takes 3-5 days to arrive. Airline and sea shipping also optional.
Q5. Meriv çawa ji bo Battery fermanê bide?
A: Firstly,pls let us know your requirements,such as the dimension,continuous&peak discharge current, application of the battery.
Secondly,pls let us know the purchasing quantity and when will your project start.We quote according to the details.
Thirdly customer confirms the price,sample and places deposit for formal order.
Aremîn Em hilberînê li hev dikin.
Q6. Is it OK to print my logo on battery ?
A: Erê. Ji kerema xwe berî hilberîna me bi fermî agahdar bikin û sêwirana yekem li ser bingeha me ya pêşîn piştrast bikin.
Q7: Ma hûn ji bo hilberan garantiyê didin?
A: Erê, em 12 meh garantiya hilberên me pêşkêş dikin.
Q8: Meriv çawa bi xeletî re mijûl dibe?
A: Firstly, Our products are produced in strict quality control system and the defective rate will be less
than 0.2%.
Secondly, during the guarantee period, we will send new batteries with new order to replace the defective.
Thirdly,we will test the defective batteries and make 8D report.We will find out the reason and propose the
improvement measures for future production.
Not:

Em hilberînerê bateriyê ne. Hemî hilber firotanê piştgirî nakin, em tenê karsaziya B2B dikin. Ji kerema xwe ji bo bihayên hilberê bi me re têkilî daynin!